Double Discoveries

30 October 2016 Told by May-Li.
I had the honor and pleasure of meeting Paula's parents in person for the first time when they visited the Bay Area for her birthday a few weeks ago.
We took the opportunity to visit the Indonesian aisle of Ranch 99 together. I snapped this shot of the Te family posing together with some peanut sauce mix – it's a shortcut for making Gado Gado. I felt that Paula's parents were somewhat amused by our curiosity about Indonesian food. It was interesting to note that while I feel like I have to make the sauce from scratch to have Real Cred, Paula's mom had no issues using the pre-made mix.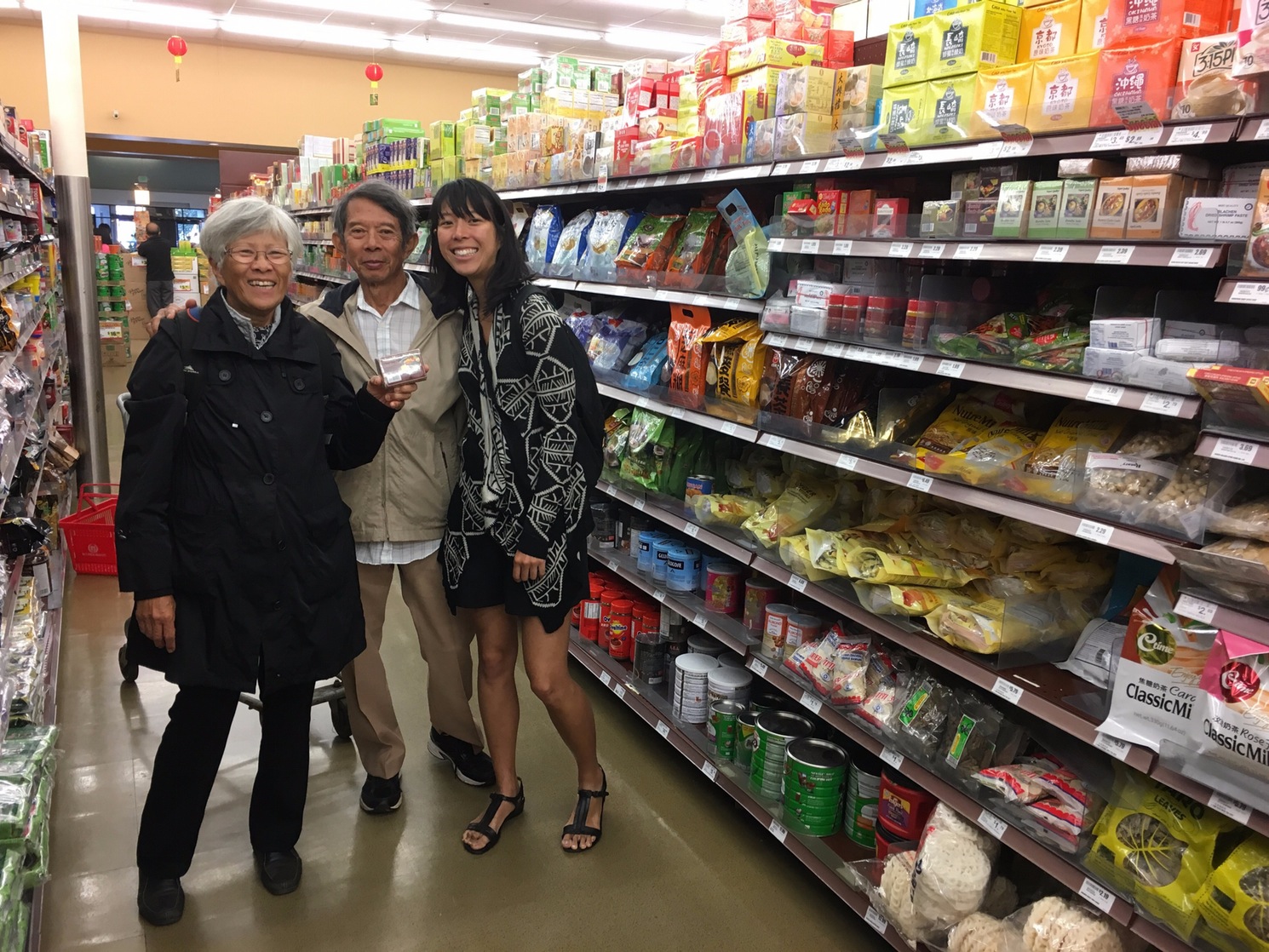 Paula and her family in the Indonesian section of Ranch 99. Paula's mom is holding up the peanut sauce mix.
On the way back, we chatted in the car about how our families were in Bandung at the same time, back in the 1960s. It came up that my godmother had worked at the Pasteur Institute, doing medical research. And as it turns out, Paula's grandfather had worked there too. Had they known each other?!?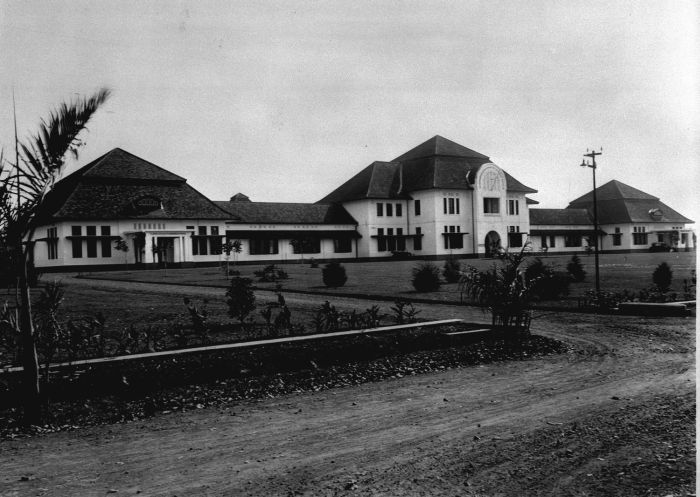 Institute Pasteur in Bandung, Dutch East Indies, around 10 years before Paula's grandfather started there. Source: http://www.tropenmuseum.nl/.
Recently, my godmother, who might be around 80 years old, joined WhatsApp. We call her Mama Kieng, and she is one of my favorite people. I've been trying to get her to use more emoji: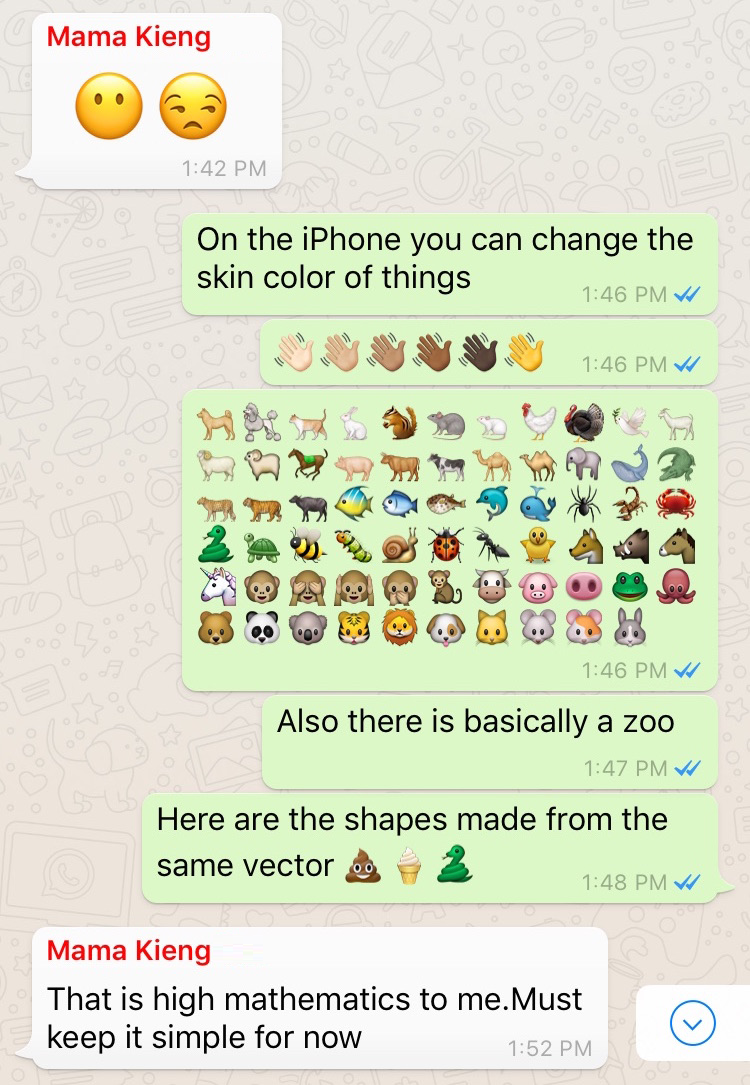 It was so great to be able to reach out to her right away, while I was still with Paula's parents just after grocery shopping. Here's what I asked: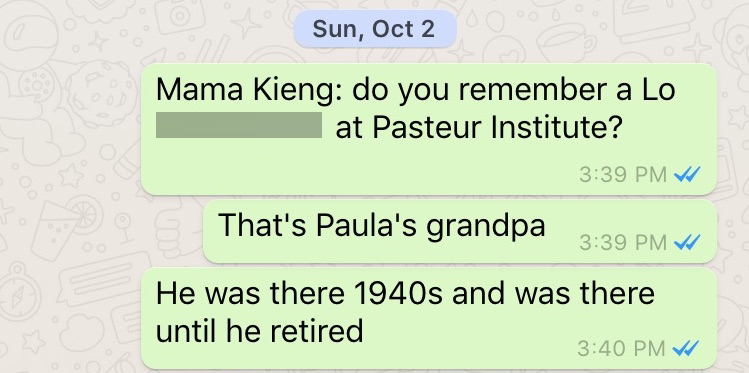 The next day, I received a reply: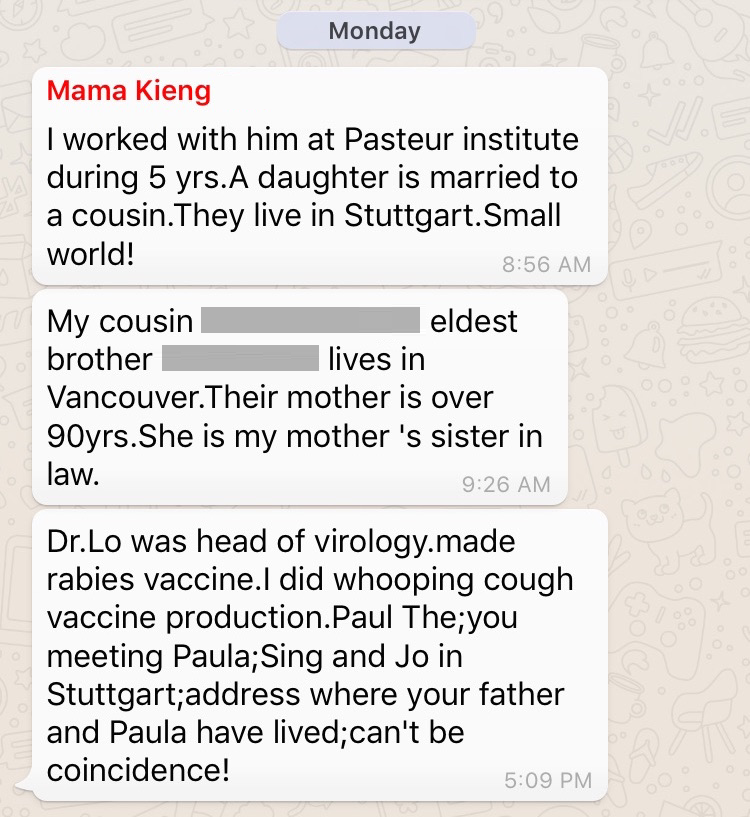 It turns out that my godmother and Paula's grandfather did work together, over 50 years ago.
In addition, it turns out that Paula's aunt and my godmother's cousin married each other.
We went looking for one connection and found two!
Similarly, the last time we snooped, we found that our parents had lived a ten minute walk from each other 50 years ago, and then when we spoke to them, discovered that our fathers and my uncle attended the same high school.
So are we family? ¯\_(ツ)_/¯ We still don't know! But I've started to refer to Paula as my cousin anyway.